ARE YOU READY?
GET FITTER, CALMER,
CLEARER AND STRONGER
WITH WELLTEAM.
JOIN WELLTEAM'S HEALTH REVOLUTION
Join a growing global community of men taking action to live healthier, happier lives.
Explore the latest Mind and Body Hacks and experiment with the power of Micro-Habit Compounding™.
Online programs, engaged community and a suite of tools to make healthy habits stick.
Join wellteam to:
Boost energy & surround yourself with good men
Improve fitness to push harder, longer & feel strong
Regain focus & drive with a clear purpose
Eliminate brain fog and gain clarity 
Belong to a healthy, positive, global group
WE BELIEVE THE KEY TO OPTIMAL WELLBEING IS TO EXPLORE BROADLY, EXPERIMENT EFFECTIVELY AND ONLY ENGAGE IN WHAT WORKS FOR YOU
We guide members through a structured online process of small steps with benefits compounding over time. We call it Micro-Habit CompoundingTM. It works.

Our database of practical hacks spans mind, body, movement, purpose, relationships and nutrition. We've done the research. Save time, and follow the process.
Start Smart
EXPLORE the breadth of wellbeing themes with the Wellteam Scorecard Tool. Get your report, baseline scores and target areas for focus. NEO, our AI Robot, will then use your results to build a custom program to get you started.

EXPERIMENT and find what works for you. Use our online tools to embed habits, track progress and earn points towards exclusive Wellteam gear.

ENGAGE with others, stay motivated and accountable in the Wellteam Global Challenge. Join the revolution. All for less than a pint of beer a week. and…start today with a FREE 14 day trial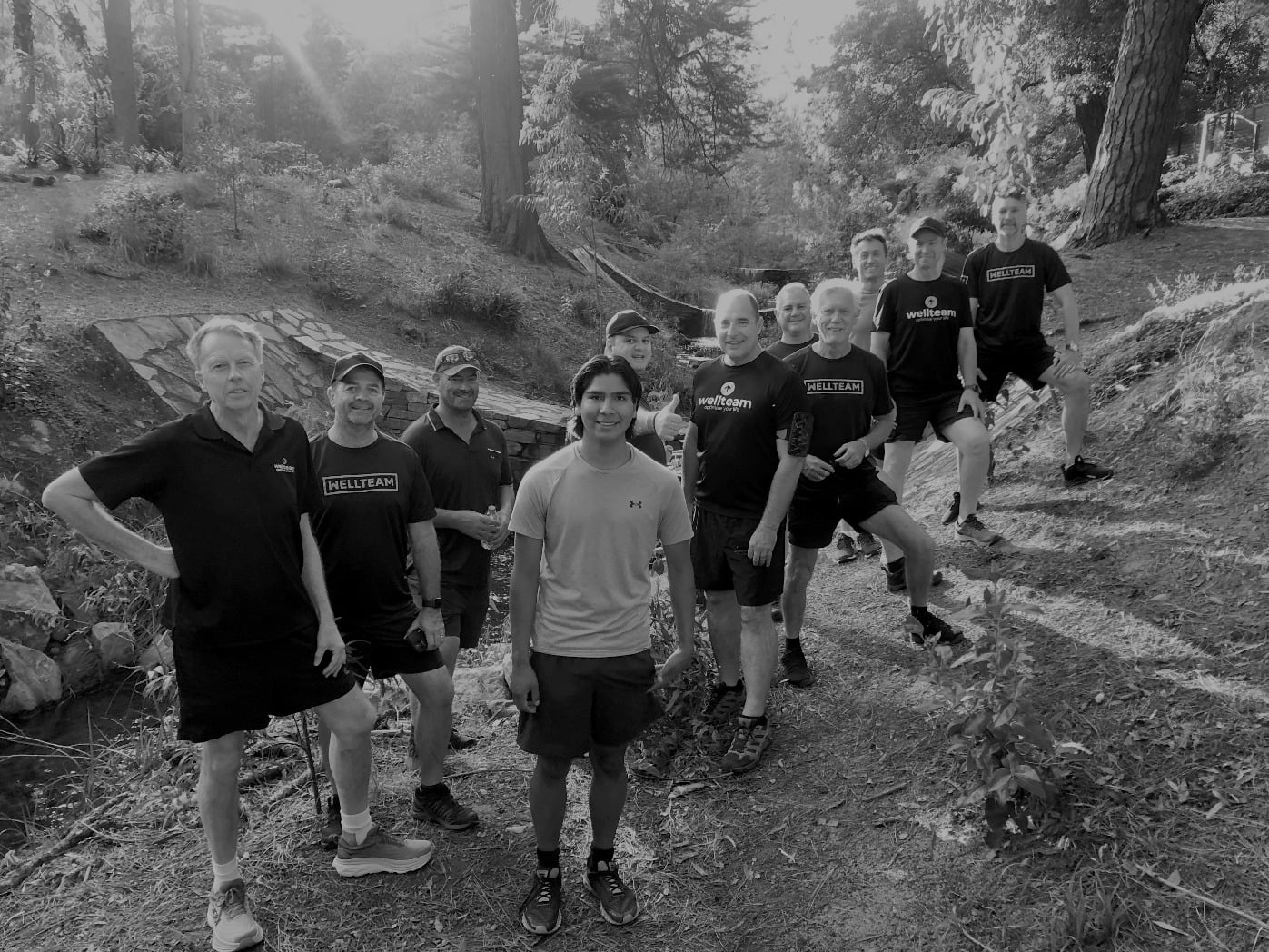 Watch our video
We're here for members
"Without doubt, this has been a life changing program for me. The hacks and small changes that the wellteam program introduced, I have now made part of my daily routine. I feel fit and healthy, and energised to take on anything I want. I can't recommend the wellteam program enough. Go well. "
Nick Hodgson, Dec 30 2022